Skype, WhatsApp and Viber To Get Banned in Saudi Arabia ?
Saudi Arabia is threatening to block several popular Internet chat, call, and messaging services if they don't get in line with the country's regulatory requirements. These include several popular services including Skype, WhatsApp and Viber.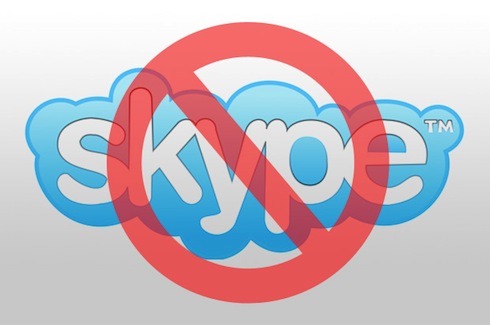 Saudi government has strict rules when it comes to monitoring such apps and services. All the messaging and calling services running in Saudi needs to be monitored by the government. It's unclear exactly what rules the apps were breaking, but local media reports from earlier in the week said that the government wanted to be able to monitor the apps, according to CNN.
One of the reasons, CNN states, could be the use of such services to organise mass gatherings and public protests as was evident in the recent events which took place there. Demonstrations and public protests are banned in Saudi Arabia.
This isn't the first time that the Saudi Arabian government has cracked down on messaging apps. In 2010, the country temporarily banned BlackBerry messenger services after Research In Motion reportedly didn't adhere to the country's regulatory requirements.
Similar to the current threats against Skype, WhatsApp, and Viber, the Saudi government complained at the time that the encrypted security used in the BlackBerry network prevented the government from monitoring communications channels, which it said could be used to threaten national security.
Source: CNN, Cnet
Comments